Membership
---
Membership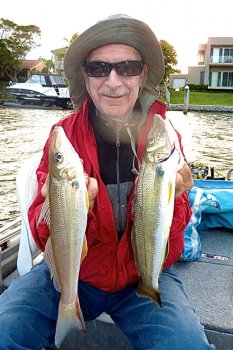 Membership to the club costs $50 (per person/per year), beginning in January. This fee reduces each month as the year progresses (beginning in April the cost is $38, beginning in July the cost is $30 and beginning in October the cost is $20).
Junior members aged under 17 cost $10 (per child).
During the year we have some occasions where free BBQs and drinks are offered, and the end of year trophy presentation can bring you prizes, making it very affordable and value for money.
The club is family orientated, and has a great camaraderie between members. Special emphasis is being placed on the development of younger members of the club, as they are our future. This is facilitated with two categories of young members (sub-juniors and juniors). The following are all categories of members;
Sub-Juniors (7yrs – 12yrs)*
Juniors (13yrs – 17yrs)*
Standard (18yrs – 54yrs)*
Veterans (55+ yrs)*
* Ages at time of AGM (December).
To become a member of The Southport Amateur Fishing Club you are asked to fill out the membership application form and submit it to the Committee at a monthly meeting with your yearly membership fee. Social only members are also welcome.
We look forward to you, or you and your family joining us as members of the Club and enjoying the wonderful benefits the club has to offer. If you require further information please contact The President on 0417 607 790 or email [email protected].
Member Application Forms