Club Information
---
Competitions and Events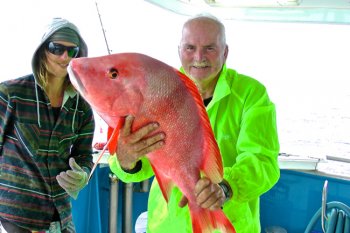 Competitions are generally conducted in the nearby Broadwater, however other areas such as freshwater, beach, and estuary are also acceptable. We have special competitions that are limited to certain areas, and incorporate other events that are fished offshore.
Members can fish in as many or as little of the competitions as they so desire. Our fishing season commences in January and concludes in November. During this time we have many events such as; fishing competitions, education seminars, workshops, meetings, and social gatherings.
Competitions are generally every two or three weeks apart. Members can also fish in state titles and inter-club competitions. Apart from the fishing competitions we also have many social events throughout the year including an end of year dinner that incorporates a trophy presentation.
Everybody is welcome to come along and join in. Why not try before you buy? Simply find out our competition date and time, bring a friend along and fish at no obligation and determine if the Southport Amateur Fishing Club is for you. Hope to see you there.
Do I need a boat?
You don't require owning or having access to a boat, you can fish in the surf, off a bank, in a fresh-water dam, etc.

Meetings and More Information
Club members meet on the first Wednesday of each month at 7.30pm at the Club premises. All Club business is discussed as well as results from previous competitions and upcoming events. Guest speakers are invited to speak to members on occasion in regard to fishing with the latest equipment, techniques and fishing in general.
If you have any questions, please feel free to contact us.
Where are we?
Northern Pavilion, Broadwater Parklands , (Tuesley Park)
Marine Parade, Southport